A walk on the dark side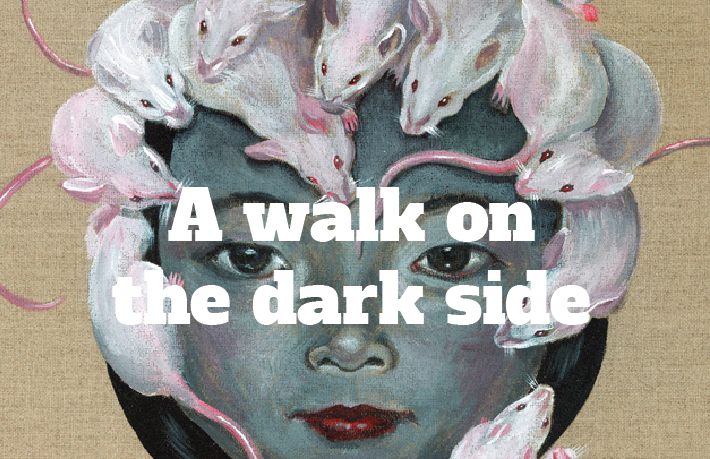 Location:
House of Bricks
40 Budd St, Collingwood VIC 3066
Opening 7pm 21 Nov 2014 (This is a costume event)
On display until 30 Nov 2014
You are invited to release your inner sinister and dress inappropriately. If in doubt, black is your friend. Present yourself in front of the winter queen and ask for your wishes. She will recruit a new member for the underground palace by granting one wish among all, the new recruit will then serve winter queen however she demands them.
Following the pursue of happiness in 2013, Yeok went on for a journey of wonder. It didn't end up the way she has imagined though. When the illusion of happiness collapsed, Yeok ran off the road into a deep forest and found a house made out of bricks which is the gate to the underground palace.
This chapter is about how she discovered in the underground palace, and the many interesting characters within the palace and their twisted stories.
Dresscode: Sinister version of yourself
Your definition of sinister might be different but if you need ideas, here are some examples: SteamPunk, Punk, CyberPunk, Cosplay, CyberGoth, Glam Goth, Leather or just plain old black alternative, the possibility is endless. If you are still not sure what to wear, black is your friend.