Behind the scene of live painting at Monarch Cakes, St Kilda

On 2nd Sep 2013, we finished a mural in St Kilda as part of Strip fest, an annual festival celebrating art, music and cake. Here is a video interview from the event, music by Lucian Blomkamp.
Where it all began
On 5 Aug, we have were given permission to paint a wall in St Kilda as part of Stripfest. I was a little nervous about this because this was my first time doing a live painting on the street.
The location
We had been eyeing off Monarch Cakes ever since we found out the theme of this festival is "cake!" They have such long history of cake making (established in 1931), and they are right next to this awesome lane way that is occupied by all sorts of street art.
To whoever did the work we painted over – I'm sorry.
We were given permission to paint over this section of the wall (towards the end of the lane way) on 9 Aug 2013. I realized that it was painted earlier this year, but given that this was the only option we had, we painted over your work. I want to apologize to you and welcome you to contact me so I can post a link to your online profile from this post so people can still find your artworks.
After a strange (and not exactly pleasant) conversation with a Graffiti writer, I'm still not sure who the original artist is.
Day one – 25 Aug 2013
David and I were quite happy with the progress on our first day. We started a little early at 11am so that by 1pm there would be something for the public to see. In the afternoon, people were taking photos and asking questions. At one point, the lane was packed with people because David was posing with a latex drag queen – it was epic!
Day two – 29th Aug 2013
We had younger crowd on the second day – mostly Uni students and kids. We got interviewed by a magazine and by a student for a Uni project. We were very glad to inspire and share with some of the people that will be the ones who shape the future!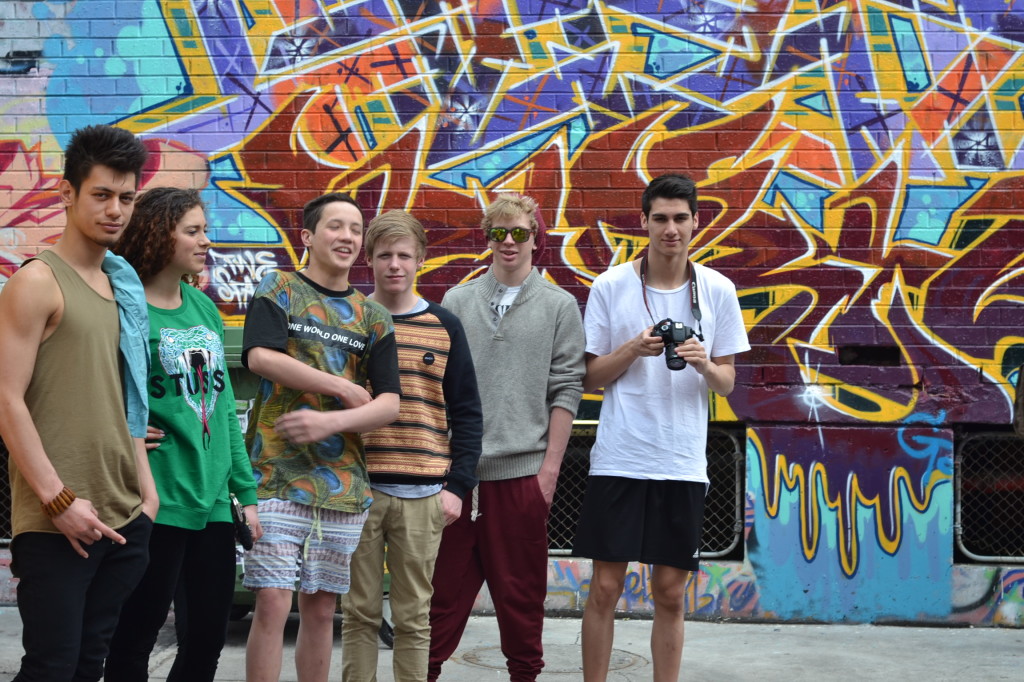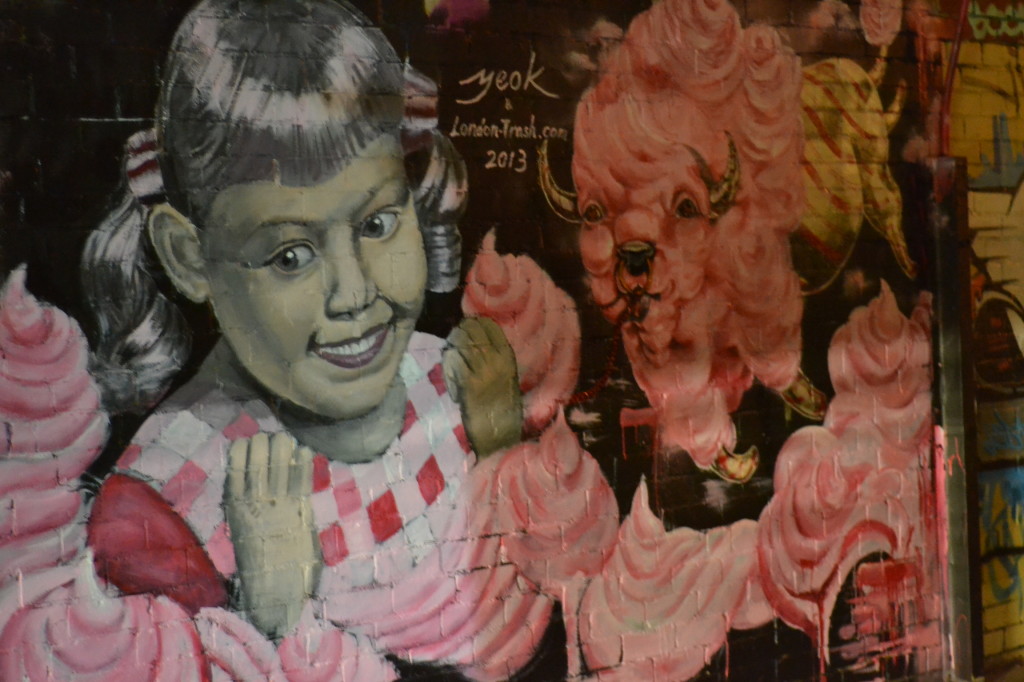 Day three – 2nd Sept 2013
We returned on our final day to discover that someone had tagged "ARGH" on the top left corner in shiny silver spray paint. It's a little bit silly, but I decided to leave it there. David added more detail to the tongue of the bison, we did our final touch ups, and then we filmed ourselves talking about some of our thoughts on the artwork and process (which you can watch at the top of this page.)